19.03.03
immense threat
(UR: flugobjekte / flying objects)

this is one the afraid.

it is only a week, that I wanted to smile at the camera supervision of domestic animals? I didn't regard it as the expression of a nervous over-welfare?

I have carried out an observation of considerable intensity within the last days.

at first I didn't know why these took one empty apartment, one empty house entrance and empty for one, simmered me into hers captivate drew. I have been cleverer since yesterday. this strange feeling in the neck has a reason.

Helga herself greets us were upset on hers. she looks at the strange one from below with her dog eyes, sceptical. does she suspect that the danger from above comes?

what follows is furrows the document of one live in more permanent. the picture gallery shows Helga and the other animals for My latest pictures from the neighborhood??. a lively, carefree writes these despaired swear be. but these live afraidly between the lines. why the dogs have made friends with the cats – this doesn't show a threat of the outside? what has happened crash to the cat, no more from this these himself dare and occasionally? as crazy? and?without an obvious reason? wild? for herumrennt the pictures let themselves be seen animals in agony: lethargic cats. dogs behind wire fences. looks out by the window in the liberty longing.

where one also clicks, is death already there: tons my friends? does the play report? hangman of often unexplainable death? leads to the always same result: the name of an animal (?cookie the cat? e.g..) under the pictogram of an execution helga tells, how she ate once somewhat wrong (shoe) and you herrchen thereupon in panic purged.

from where does the fear seep into this small suburb world?

out boston, helgas residence, UFO sighting are delivered for the 17th century can we exclude that the extraterrestial experiment also at animals?

the photos, which arrive to me yesterday, are correct very thoughtfully: first still rosa bright materialisert itself a relay of flying objects over the garden on it is even there clinically white fodder cups to be seen short.

what is done to the animals?

and can one amuse oneself further over leo zwirl, briefly the threat? immense before its death? in the cameras to recognize meant?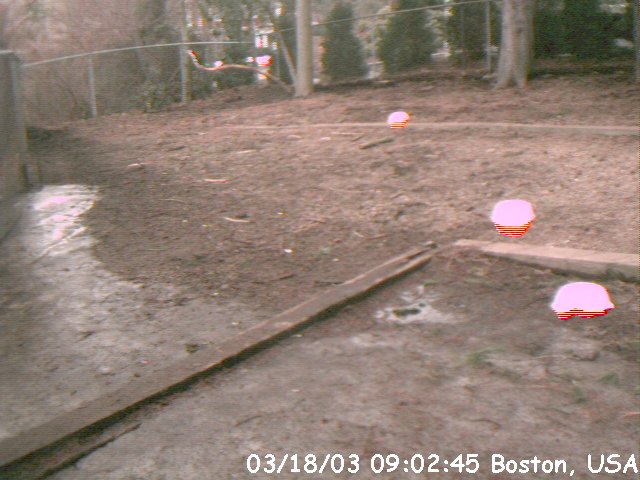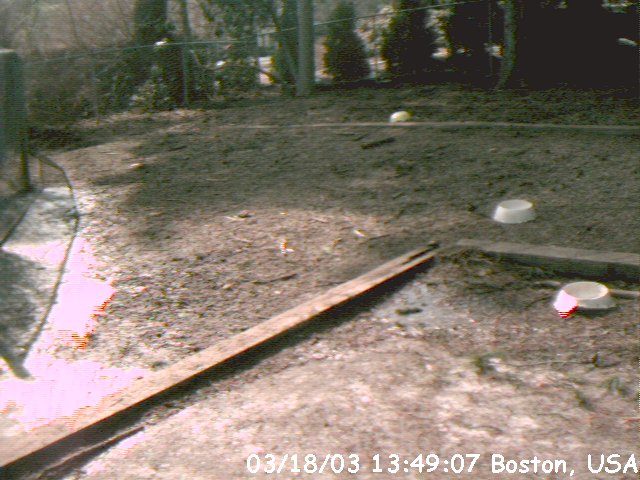 Quelle: Helga the Dog, Best viewed: 8-20 Uhr Ortszeit.
Translated by Linguatec and Babelfish.

posted by mikkel @ 11:35:50
Comments (2)